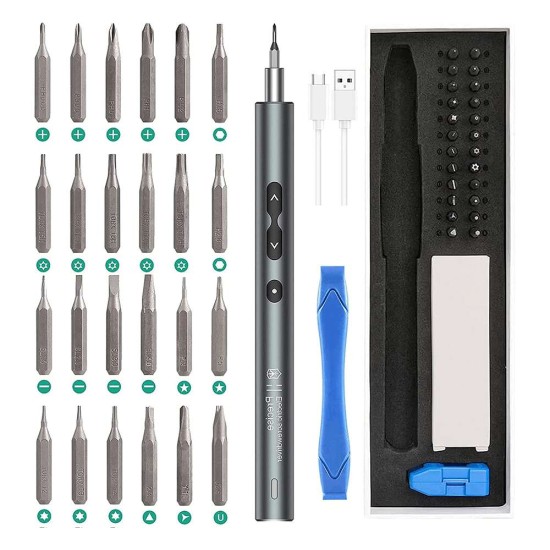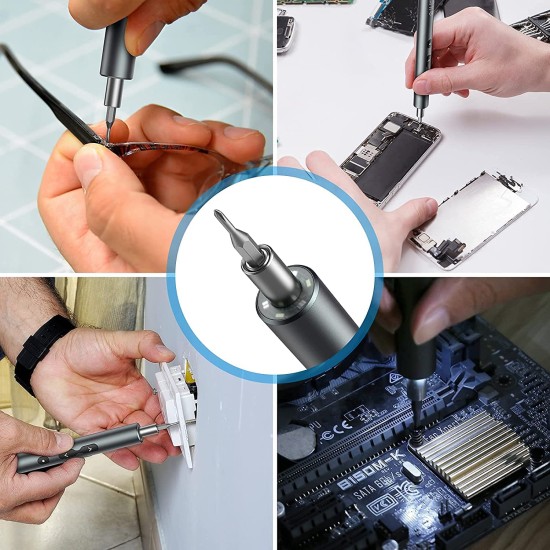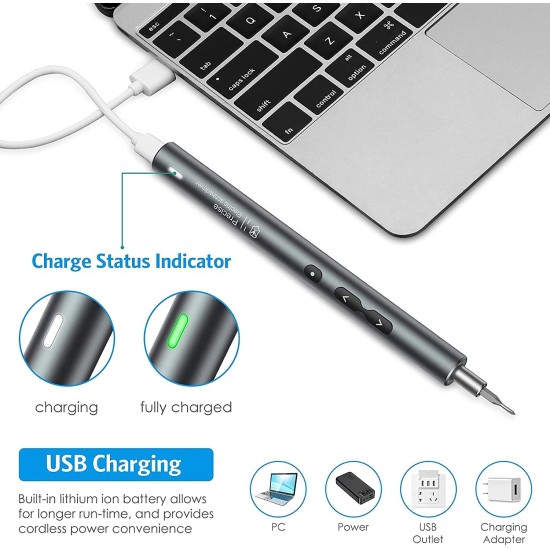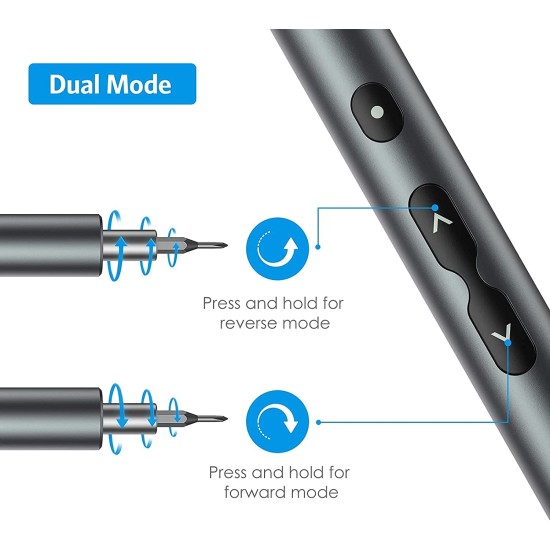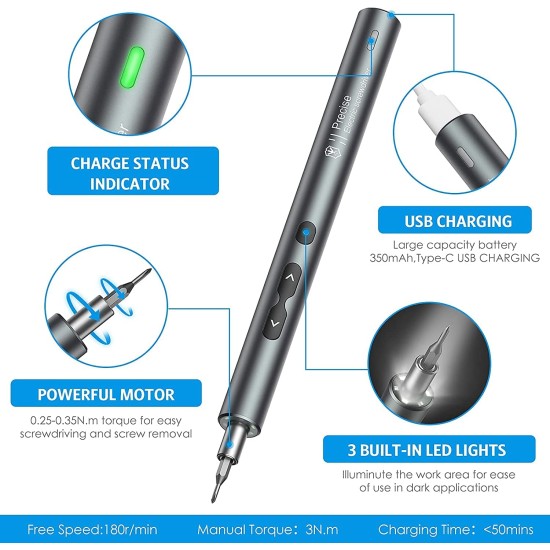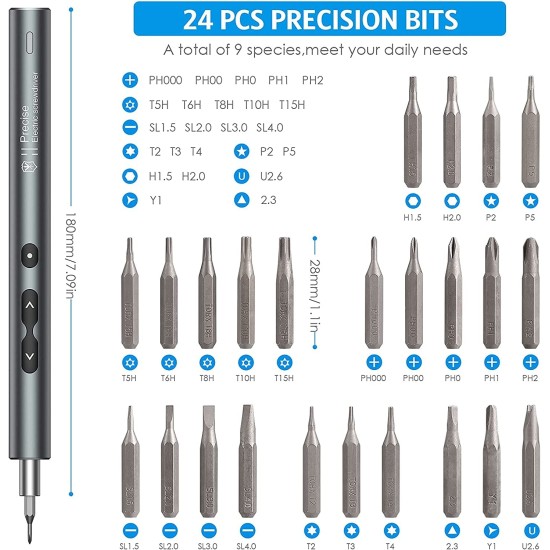 -17 %






28 In 1 Electric Screwdriver Set USB Cable Charging
Availability:

In Stock

Item:

6931474791413
Features:
1. Electric screwdriver 28 in 1: Electric automatic cordless torque screwdriver tool includes 28 units: 24 precision special drill bits, 1 electric screwdriver handle, 1 plastic prying tool, 1 magnetizer, 1 USB cable
2. Type-C USB cable: The repair kit has a built-in 350ma rechargeable lithium battery, which can flush 300 screws after being fully charged, and the electric screwdriver tool saves time and effort.
3. LED light design: The electric screwdriver kit is embedded with 3 LED work lights, which can illuminate the working environment, let you work in the dark, and ensure high work efficiency.
4. Multi-functional application scenarios: different specifications of screwdriver bits can easily fix different tiny parts. Perfectly match smart phones, laptops, tablets, cameras, drones, game controllers, toys, glasses, watches and other small electronic products.
5. Gift set: This magnetic cordless torque screwdriver set is designed as a portable box, which can be used as a Father's Day and Valentine's Day gift, making your life more romantic and convenient, and helping you work efficiently and intelligently.
Specification:
Model: Electric screwdriver
Material: aluminum, alloy steel
Color: gray
Battery: 330mAh battery (built-in)
Speed: 180r/min
Torque: 0.35Nm
Charging time: <50mins
Voltage: 3.7V-DC
Package includes
1pc x Electric Screwdriver
1pc x USB Cable
1pc x Crowbar
1pc x Demagnetizer
24pcs x Screwdriver Bit