Kratos also has a new main weapon used while living in Midgard, namely an ax named Leviathan Ax. In contrast to his two chain swords imbued with fire magic, his wife's inherited weapon was of the ice element.
It is a new beginning for Kratos.To get His vengeance against the gods of Olympus far behind him, Kratos now lives as a man in the lands of Norse Gods and monsters. It is in this harsh, unforgiving world that he must fight to survive – and teach his son to do the same.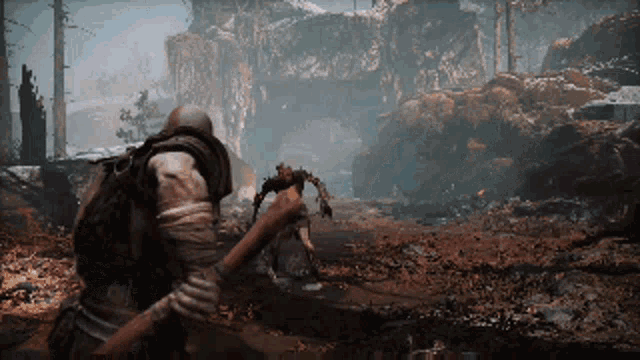 This Foam Replica of Kratos' Axe from the God of War Video Game Looks just like the Real Thing, but Is Perfectly Safe.
The foam replica axe measures 36 inches long and is brought to life with detailed paint deco and Entire axe, including the "axe head" is made of high density foam, with a fiberglass core.