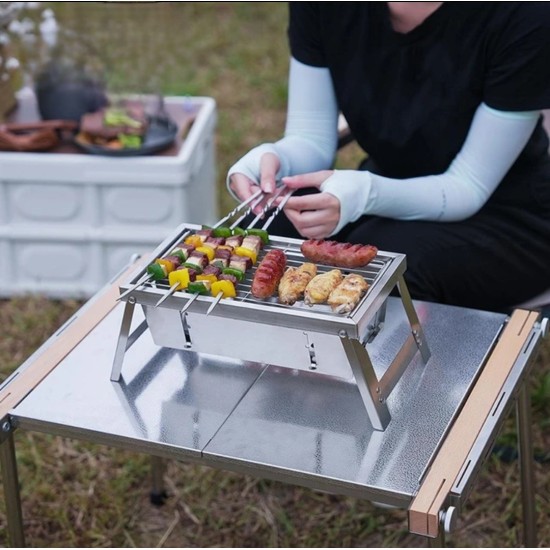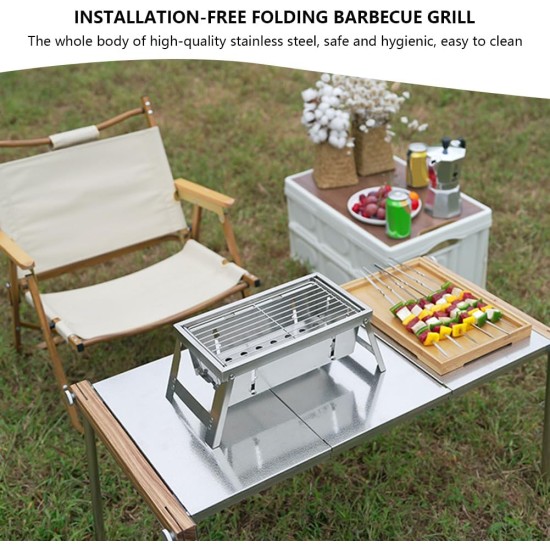 -33 %


Mini Outdoor Charcoal Grill Stove Home Camping BBQ Stove
Availability:

In Stock

Item:

89998766543
Easy to use and store: The folding grill requires no installation and can be set up in seconds. It is easy to store and transport, making it perfect for outdoor activities, camping trips or picnics.

Equipped with quality accessories: The grill stove comes with a 304 stainless steel grill grate, 201 stainless steel grill combustor, 201 stainless steel charcoal plate and 201 stainless steel ash catcher. These accessories ensure performance durable and reliable.

High-quality stainless steel material: The entire outdoor grill is made of high-quality stainless steel, ensuring safety, sanitation and easy cleaning. You can enjoy healthy and delicious barbecue without worrying about rust or corrosion.

Superior Grill Grate: The barbecue grill is made of high-quality materials that heat evenly and resist high temperatures and corrosion. It is also easy to clean and maintain, ensuring long-lasting use.

Efficient Ventilation System: With four sides and eight ventilation holes, the foldable portable grill ensures sufficient airflow and optimal charcoal combustion. The result is a more intense fire and delicious grilled food.