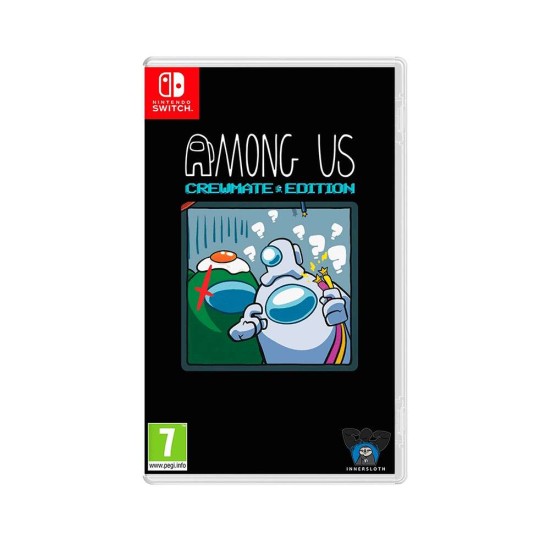 -3 %
Among Us Crewmate Edition - Nintendo Switch
Availability:

In Stock

Item:

45496597833

Nintendo
Play online with 4-15 players as you attempt to hold your spaceship together and return back to civilisation. But beware... as there may be an alien impostor aboard!
One or more of your Crewmates has been replaced with dangerous shapeshifters - Impostors. Their goal is to eliminate the rest of the crew before the ship reaches home. The Impostors will sabotage the ship, sneak through vents, deceive, and frame others to remain anonymous and kill off the crew.
When the game begins, players stay quiet and try to complete their task... until the Impostor strikes! Once a body is reported or someone suspects something, the surviving crew will openly debate who could be the Impostors and possibly eject a crew member from the game. Meanwhile, The Impostors try to pretend that they're Crewmates and confuse everyone! If Impostors remain after the crew votes, everyone goes back to maintaining the ship until another body is found. If all Impostors are eliminated or the Crewmates complete all their tasks, the crew wins!