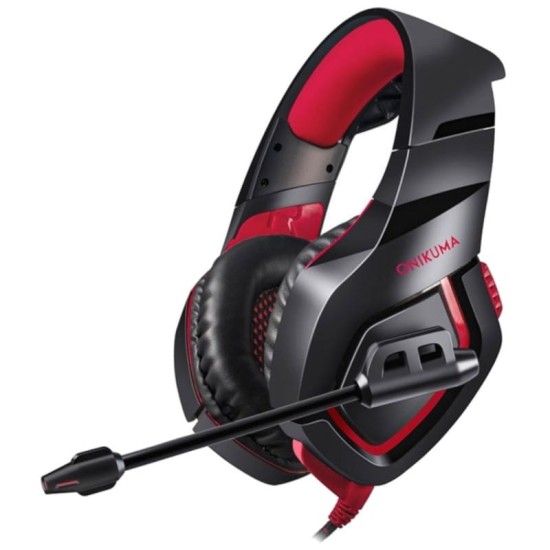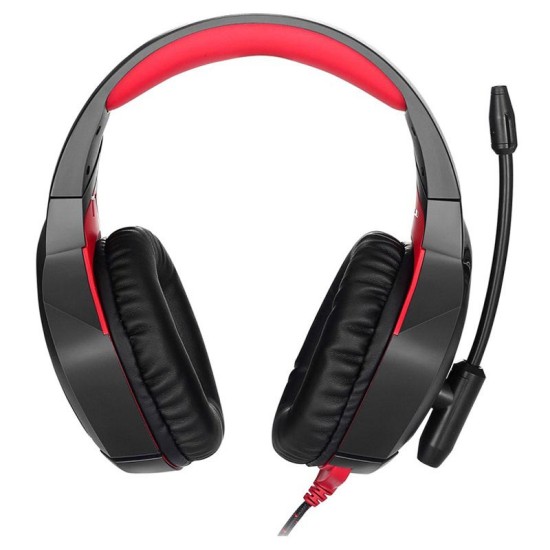 -59 %


Onikuma K1B- Gaming Headset - Red
Availability:

In Stock

Item:

6972470560152

ONIKUMA
ONIKUMA K1-B Red 3.5 - Gaming Headphones
Gaming headset - 3.5mm connection - Compatible with Xbox PS4 and PC - Stereo sound
Having the best sound and looking spectacular is possible. With the new ONIKUMA K1-B Red 3.5 - Gaming Headphones you will look like never before, like the gamer pro you are. Plus, we're introducing you to comfortable, great-looking headphones. A model that you didn't expect to have in your ears, but that you won't be able to take off. Come and discover them!
A spectacular sound
These Onikuma K1-B stereo gaming headphones have a 3.5mm connection with microphone and noise cancellation. They support PCs, PS4, Xbox One and iPads so you can put them where you want them. Their high-precision 50mm driver delivers clear sound, strong bass and excellent stereo sound. Noise cancellation allows you to immerse yourself in the gaming universe without being distracted by anything. The design is very comfortable even though it may look sturdy, it has both headband and ear pads, which fit your head and give you more comfort for long hours of use. The braided cable prevents annoying tangles. To make your immersion in the game even more complete, use the built-in microphone that you can rotate to your liking and comfort. One of the most spectacular models you will find right now.
Features ONIKUMA K1-B Red 3.5 - Gaming Headphones:
Multiple support: PC, PS4, Xbox One and tablets. Enjoy them anywhere.
Comfortable design with adjustable headband and cushioned ear pads. Safer and more comfortable.
Noise-isolating microphone. They'll hear you loud and clear.
Technical specifications ONIKUMA K1-B Red 3.5 - Gaming Headphones:
Brand: Onikuma
Model: K1B
Speaker:

Speaker diameter: 50mm
Impedance: 20ohm ± 15%
Sensitivity: 117dB ± 3dB
Frequency: 20-20000Hz

Microphone:

Microphone sensitivity: -36dB +/- 1dB
Microphone impedance: 2.2kohm
Directivity: omnidirectional.

Working current: below 100mA
Headphone interface: 3.5mm stereo audio and microphone jack
Cable Length: Approx. 2.0m
Dimensions and weight:

Microphone dimension: 6 x 2.7 cm
Dimensions: 22.9 x 9 x 20 cm
Weight: 358 gr
Material: ABS
Color red