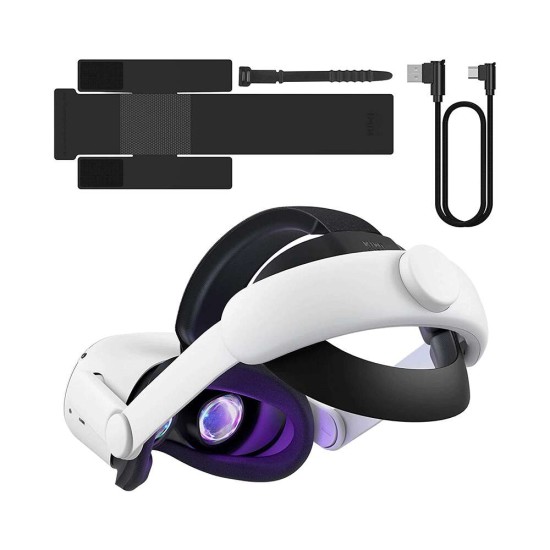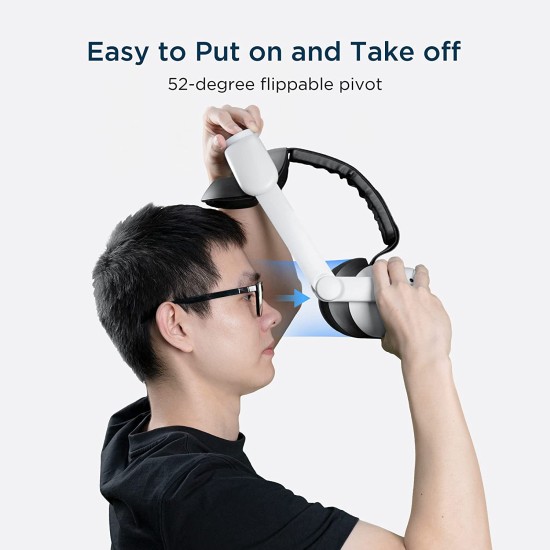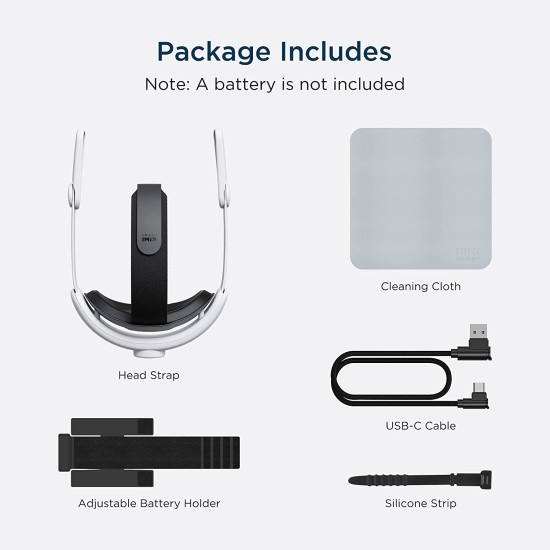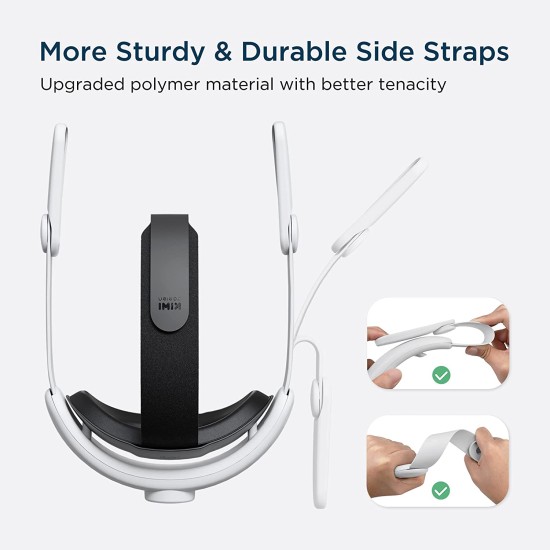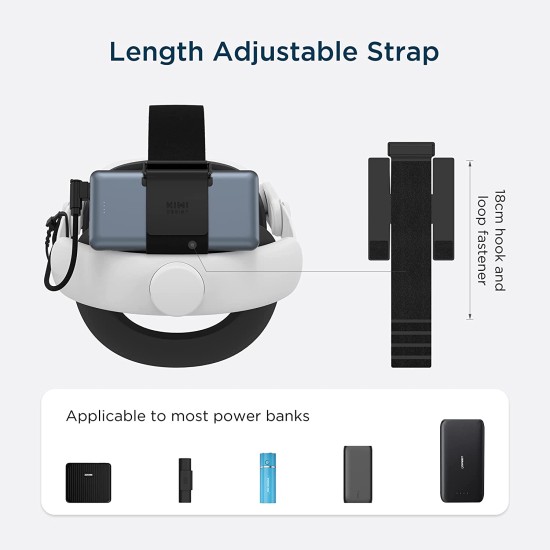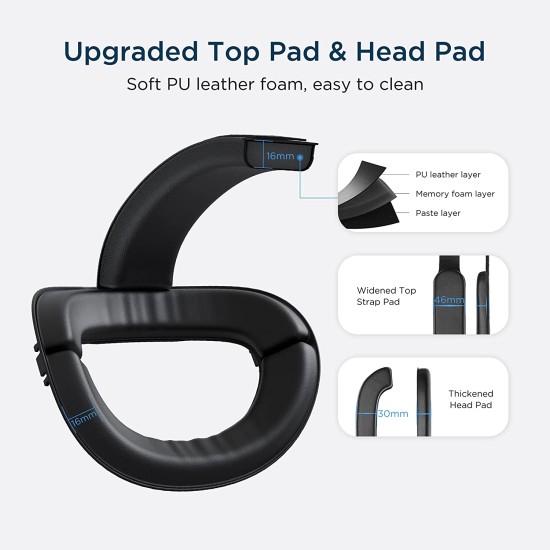 -22 %






KIWI DESIGN Replacement Elite Strap With Battery Strap For Oculus Quest 2 - White
Availability:

In Stock

Item:

X001GX3WW1
Enhanced Side Straps: The side straps of our elite strap adopted upgraded polymer material which is eco-friendly and has extreme tenacity and sturdiness that could stand over 100,000 times bending so you don't have to worry that the side strap will snap.

Optimized Wearing Design: With the 52° adjustable hinge, just gently flip up Quest 2 and you can check your surroundings without the trouble of loosening the knob to take off the head strap. Also, this design is very convenient for you to put on or take off the head strap, especially for people who wear glasses.

Enlarged Head Support: The whole head strap weighs 350g, it has larger head support than the official one, fits head circumference 17.7-29.5inch, the enlarged head support can better fit and cup your head, which will make the head strap more stable and comfortable.

Upgraded Cushions: The widened 46mm top strap pad and the thickened 16mm head cushion can effectively improve the comfort and reduce pressure when wearing the headset, and the soft PU leather surface makes it very easy to clean the cushions. Note: Please use the cloth that came with the package or tissue to wipe off the sweat on the PU leather cushions in time to avoid mold, do not use chemical liquids such as alcohol and detergent.

Adjustable Battery Strap: The 18CM battery holder comes with segmented nylon fastener tape and a metal buckle, it's easy to install and can make sure the battery is fixed tight and stable, it's applicable to most power banks on the market, also compatible with the stock strap, DAS strap and can be installed on the waistband, can help to counter-balance and extend your playtime. Please note the battery is not included.